Unterrichtserfahrung
(Jahre)
6+
Berufserfahrung
(Jahre)
10+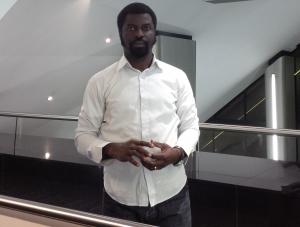 Adesoji Ogunjobi
Aktueller Arbeitgeber: Old Mutual | Stadt: Lagos
Provinz / Bundesland / Region: N/A | Land: Nigeria
---
Profil-Zusammenfassung
Adesoji Ogunjobi is a gifted trainer and experienced IT Professional with over 10 years experience in the field of Information Technology. His experiences covers; IT Security Operations, IT Governance, IT Project Management, Access and Identity Management, IT Security Incident Response, IT Service Management, IT Infrastructure Assessment, IT Risk Management, Cyber Security Education and Awareness content creation and delivery. He is an Insightful, result-driven IT Professional, with proven people and technical skills. Adesoji is also a ISC2 CCSP, CISSP, CISM, CISA, CGEIT, EDRP, ITIL v3 Foundation, MCITP-EA, MCSA 2012 certfied professional.
---
Trainer Fachgebiete und Erfahrung
Hier finden Sie eine detaillierte Beschreibung der Kurse, auf die sich der Trainer spezialisiert hat, sowie seine/ihre Berufserfahrung für die jeweiligen Kurse.
Scrolle nach oben