Perfil de instructor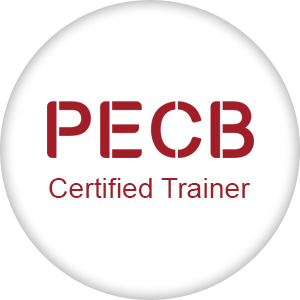 Steve Tremblay
Contact Details
Empleador actual:
Fifalde Consulting Inc.
Provincia / Estado / Región:
Ontario
Resumen del perfil
Mr. Tremblay is guiding clients through strategic planning, business process innovation, service-oriented architecture, developing IT Service Management solutions and making recommendations tailored to client environments He also assists clients through the development and implementation of ITSM solutions using best practices frameworks such as ITIL®, COBIT®, PMBOK, and standards such as ISO/IEC 20000 (ITSM) and ISO/IEC 27000 (IT Security). He has completed a Master's Certificate in IT Project Management and has a Project Management Professional (PMP) certification. He is also certified as an IT Service Manager (ITIL® v2), ITIL® Expert (V3) and as ITIL® Master (the latest top certification of ITIL®) and have an extensive knowledge and experience in the ITIL® principles (Information Technology Infrastructure Library), which could be of great asset to a vast majority of organizations in search of IT process improvements. He has his Certification in the Governance of Enterprise IT from ISACA, one in ISO/IEC 20000 (Manager and Auditor) and on ISO/IEC 27002 from EXIN and is always looking into furthering his career objectives. Mr. Tremblay has a good knowledge of multiple security standards such as NIST, HIPAA, PCI/DSS, SOC, and PIPEDA to name a few. Mr. Tremblay is the Chairman of the Canadian Sub-Committee 40 (SC40) and Chairman of the committee TC 309 (Governance of Organizations), leading the improvement work on ISO standards related to Organizational and IT Governance, IT Service Management, Business Process Outsourcing. He is the Head of Delegation of Canada for the re-writing of the ISO/IEC 20000 standards, and he is also the editor in charge of the writing of the new ISO/IEC 20000-10 and ISO/IEC 20000-1. He is also active member of the Sub-Committee 27 (SC27) responsible for the improvement of Security Standards (27xxx series) and the Technical Committee 65 (TC65) from IEC responsible for the improvement of the Industrial System Security. Within his responsibilities he is involved in the re-writing of other standards such as ISO/IEC 27000 series (IT Security), ISO/IEC 38500 (Governance), ISO/IEC 15504 (33000 series) (Process Maturity/Capability Assessment), IEC 62443 and some others. He is also active member of the ISO Committee TC312 working on the development of international standards on Service Excellence. Mr. Tremblay has a very good knowledge of the ISO 9000 and 31000 (Risk) series of standards as well, which are the basis of other service management systems such as the ones mentioned above. He was involved in the re-writing of ISO 9001:2015 standard.
Especialidades y experiencia del instructor
Aquí usted encontrará una descripción detallada de los cursos en los cuales el instructor se especializa y su experiencia relacionada.