Teaching Experience
(Years)
10+
Professional Experience
(Years)
20+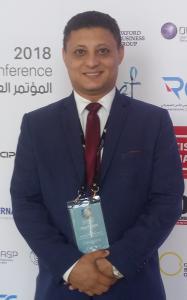 Sherif Galal
Current Employer: TSS | City: Riyadh
Province / State / Region: Ar Riyad | Country: Saudi Arabia
---
Profile Summary
Information Security Governance & Risk Manager,PECB MS Auditor with long experience in planning, managing and supporting information Security and technology development .handle effectively multiple areas and levels of responsibility. Maintain a continuous state of compliance across multiple frameworks and monitor the effectiveness of the compliance program. Responsible for assessing and ensuring risk-based approach compliance with organization policies and security standards like ISO27001, ISO27002,ISO 27005 & PCI-DSS, etc. Ensure security controls are operating effectively, conduct information security audits and risk assessments, awareness, and design mitigation plans.
---
Trainer specialities and experience
Here is a detailed description of the courses that the trainer is specialized in and their related experience.
Scroll to Top