Teaching Experience
(Years)
15+
Professional Experience
(Years)
25+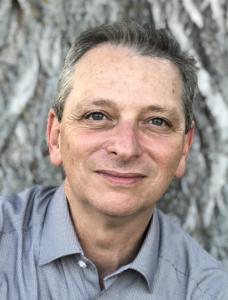 Jeff Primus
Current Employer: ACTAGIS | City: Pully
Province / State / Region: Vaud | Country: Switzerland
---
Profile Summary
Founder & CEO of ACTAGIS Master in Computer Science from the Swiss Federal Institute of Technology of Lausanne (Switzerland) and MBA from the Business School of the University of Lausanne. Senior Consultant (Governance IT, Security, Risk & Business Continuity) Official and Accredited ISACA, BCI, PECB Trainer for ISO 27001, GDPR-CDPO, 22301, 20000, 9001 LI+LA, ISO 31000, 27001 Risk Manager, SABSA-SCF, AMBCI, CISA, CISSP, CGEIT, CRISC, COBIT5, (teaching for more than 10 years in French and English). He has over 25 years of experience within information systems governance, security and business continuity. Jeff, as an experienced manager, leads teams of consultants and actively participates in business critical missions. Jeff, as expert of the subject, actively implements ISO 27001 and ISO 22301 compliant Security Management & Business Continuity Systems for the public sector and multinational companies in Switzerland, Europe and the Middle-East. As a lead lecturer he teaches Security, Governance and Business Continuity topics at the University of Paris-Sorbonne and University of Geneva. Additionally he has written many articles on security and information systems and been featured on radio and television shows. Jeff is a board member of ISACA-Switzerland and the Chapter Lead ISACA Suisse-Romande. He also took actively part in the SC27 Workgroup, which co-defines the new releases of the ISO 27001 standard.
---
Trainer specialities and experience
Here is a detailed description of the courses that the trainer is specialized in and their related experience.