Teaching Experience
(Years)
8+
Professional Experience
(Years)
15+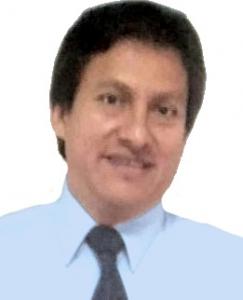 Reymer Melchor Ricaldi Arauzo
Current Employer: SUNARP (National Superintendency of Public Registries), Otium SAC | City: Lima
Province / State / Region: Lima | Country: Peru
---
Profile Summary
Ingeniero de Sistemas colegiado (CIP 95463), segunda especialidad profesional en Didáctica Universitaria, candidato a Doctor en Ingeniería de Sistemas. Especializado en Gestión de Procesos, Gestión de Riesgos, Seguridad de la Información, Continuidad del Negocio y Anti Soborno. Con certificaciones internacionales Lead Auditor ISO 27001 (IRCA y PECB), Lead Implementer ISO 37001 (PECB), Risk Manager ISO 31000 (PECB), IS Risk Manager ISO 27005 (PECB), CISM (ISACA), COBIT (ISACA), CISSP por NH INC., Ciberseguridad (INCIBE & UniLeón) e ITIL (AXELOS). Con diplomados en implantación de SGSI basados en ISO/IEC 27001 por la universidad ESAN, en Gestión Mejora y Rediseño de Procesos por la PUCP, en Gestión de la Continuidad del Negocio por SGS. Experiencia laboral de más 20 años en desarrollo de sistemas, consultoría en gestión y gobierno de TI, auditoría e implementación de sistemas de gestión de seguridad de la información, continuidad del negocio, anti soborno, control interno, gestión de riesgos y seguridad y salud en el trabajo.
---
Trainer specialities and experience
Here is a detailed description of the courses that the trainer is specialized in and their related experience.