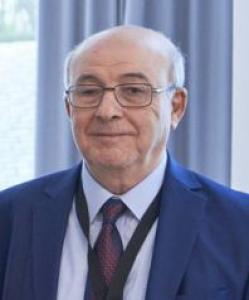 Mustapha Ben Jemaa
Current Employer: Supernet Solutions | City: Ariana
Province / State / Region: Ariana | Country: Tunisia
---
Profile Summary
Mustapha BEN JEMAA is a consultant, Auditor and Trainer in the field of Information Security (IS) and Computer Networks (CN). He has the following certifications: Expert Auditor of IS from National Agency of Computer Security in Tunisia ISO 27001 Lead Implementer from PECB ISO 27035 Lead Security Incident Manager ISO 38500 Lead Corporate IT Governance Manager from PECB Certified PECB Trainer Certified Ethical Hacker from ECCoucil With his engineering degree, he had worked for more than 25 years in international environment, in his home country Tunisia and overseas. He was successively Field engineer with Tunisia branch of NCR Corporation, Satellite Engineer in Riyadh (Saudia Arabia), and then Technical Manager of Tunis satellite control station of ARABSAT. Starting 2005, he set up his own company Supernet Solutions ( www.supernet.tn ) providing services in computer networks and information security. During his career, he participated in a dozen of training courses on ICT subjects in France, India, Saudi Arabia, Japan, USA, UK and Tunisia under the guidance of international experts. He Leaded and participated in several missions in the field of IS and CN, meanly: Implementation of WSIS in accordance with ISO 27001 Information Security audit Information security Risk Assessment IT Governance using Cobit and ISO 35800 Elaboration and implementation of Information Security Policies Elaboration and implementation Business Continuity Plans Design and audit of secure computer networks He conducted several training seminars and teached in engineering colleges and universities modules related to IS and CN. Trilingual Arabic / French / English, he has also a very strong international experience.
---
Trainer specialities and experience
Here is a detailed description of the courses that the trainer is specialized in and their related experience.
Scroll to Top