Trainer Profile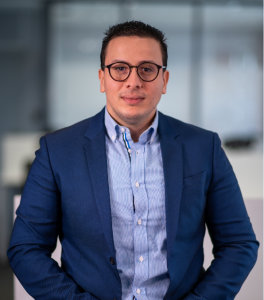 Ali MOKDAD
Contact Details
Province / State / Region:
Alger
Teaching Experience (Years)
4
+
Professional Experience (Years)
5
+
Profile Summary
Disposant d'un doctorat en Management, avant de rejoindre KPMG, Ali était consultant/formateur en Management avec des organismes nationaux et internationaux, agissant en Algérie et en Afrique dans le cadre de la transition des entreprises aux nouvelles pratiques managériales et à la certification ISO (9001- 14001- 45001). Les principaux thèmes de formation d'Ali se présentent comme suit: •Management des risques •Management de la qualité / ISO (9001- 14001- 45001) •Méthode d'analyse et de résolution de problèmes (MARP). Ali à rejoint KPMG en tant que consultant au sein du département Advisory, par la suite il a intégré le département Deal Advisory.
Trainer specialities and experience
Here is a detailed description of the courses that the trainer is specialized in and their related experience.