Trainer Profile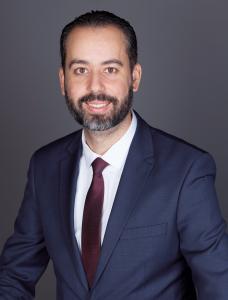 Bechir SEBAI
Contact Details
Current Employer:
ACG Cybersecurity
Province / State / Region:
Île-de-France
Teaching Experience (Years)
10
+
Professional Experience (Years)
15
+
Profile Summary
Je suis formateur sénior certifié par PECB et consultant en Sécurité des Systèmes d'Information depuis plus de 15 ans, et intervenant sur des missions de pilotage et gestion de la sécurité de l'information, Cybersécurité, gestion des risques IT, Audit technique, continuité d'activité et de service et mise en conformité GDPR. Je mets mes compétences en formation sur les normes ISO 27001, 22301, 27005, 21500, 31000, 27032, Ebios Risk Manager et GDPR à votre disposition pour donner des cours PECB et participer à la bonne réputation de votre cabinet de formation. Voici la liste des formations PECB dont je suis accrédité : Senior Lead Auditor ISO 27001, Senior Lead Auditor ISO 22301, Senior Lead Implementer ISO 27001, Senior Lead Implementer ISO 22301,Lead Risk Manager ISO 27005, Risk Manager ISO 31000, Ebios Risk Manager, Lead Cybersecurity Manager ISO 27032, General Data Protection Regulation (GDPR/CDPO), Lead Project Management ISO 21500 et Senior Lead Implementer ISO 27701. Je reste à votre disposition pour vous fournir toute information supplémentaire. Bien cordialement.
Trainer specialities and experience
Here is a detailed description of the courses that the trainer is specialized in and their related experience.