Trainer Profile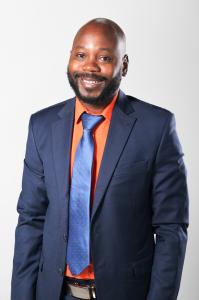 MOUNIR DIABAGATE
Contact Details
Province / State / Region:
Casablanca
Teaching Experience (Years)
10
+
Professional Experience (Years)
15
+
Profile Summary
Titulaire d'un mastère spécialisé en management des systèmes industriels, et d'un Bac+5 en management de la qualité de l' hygiène de la sécurité et de l'environnement, Mounir DIABAGATE cumule plus de 15 ans d'experiences professionnelles acquises dans le secteur industriel au Maroc. Il a occupé plusieurs responsabilités ( Directeur QHSE, Directeur Formation, Directeur projet) dans des entreprises industrielles de secteurs d'activités divers ( électricité, électronique, agroalimentaire, pharmaceutique, injection plastique, découpage métalique, assemblage...). Enseignant vacataire dans des établissements supérieurs, il fonde le cabinet QUALIVOIRE CONSEIL en 2012 et intervient comme consultant en qualité sécurité, environnement et sécurité sanitaire des aliments. Il accompagne les entreprises industrielles et de services dans leurs demarches de restructuration et de mise à niveau. Commissaire général du salon de l'externalisation des services CONTACT EXPO AFRICA qui se tient annuellement à Abidjan, Mounir DIABAGATE est fondateur du forum de la maitrise globale des risques en Afrique SOLUTHES AFRICA qui se tient à Abidjan et à Ouagadougou. Depuis 2017 il est membre de la COMELEC ( Comission Marocaine de l'Electrotechnique) et membre de la sous commission TC23 de l'IEC( International Electrotechnical Commission). Mounir DIABAGATE est certifié IRCA lead auditor ISO 9001v2015, ISO 22000v2018, ISO 45001v2018, lean six sigma green belt et PECB senior Lead auditor ISO 45001v2018 et certified trainer.
Trainer specialities and experience
Here is a detailed description of the courses that the trainer is specialized in and their related experience.