Trainer Profile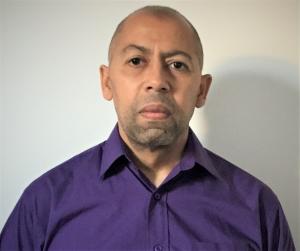 Jean‑guy AHANDA
Contact Details
Province / State / Region:
Île-de-France
Teaching Experience (Years)
6
+
Professional Experience (Years)
30
+
Profile Summary
Consultant senior, auditeur coach et formateur, 30 ans d'expérience dont plus de 6 ans en formation. Masters Mines ParisTech/Ecole Normale Supérieure, UTC, Université de Droit et Sciences politiques de Strasbourg. Formateur-enseignant écoles Ynov, Ipssi, Paris nord-Sorbonne (DevSecOps, Agile, Scrum, Lean IT, Cybersécurité, RGPD, ITIL, Iso 27001, Iso 27032) Certifié et formateur accrédité : Iso 27001 Lead Auditor, Iso 27032 Lead Manager, Leading SAFe, Agile-Scrum, ITIL. Auteur de 4 ouvrages : Le guide commenté des normes, référentiels et méthodes et modèles, aux éditions Eyrolles 2009 Coauteur Gilles Teneau. Faites la différence, travailler autrement, aux éditions JePublie 2012 Derrière l'écran, ou comment réussir sa transformation digitale, aux éditions EDilivre 2020. CDI, indépendant ou portage salarial Edt Livre de poche 2021 Coauteur avec Salim Ansary Broché
Trainer specialities and experience
Here is a detailed description of the courses that the trainer is specialized in and their related experience.