Trainer Profile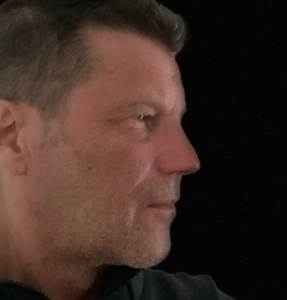 Dominique BOURRA
Contact Details
Current Employer:
EGE Ecole de Guerre Economique (Economic Warfare School)
Province / State / Region:
Île-de-France
Teaching Experience (Years)
10
+
Professional Experience (Years)
25
+
Profile Summary
Différenciateurs et compétences spécifiques : Expérience pédagogique confirmée en tant que professeur à l'Ecole de Guerre Economique (MRSIC et RSIC), à l'UVSQ Master 2 Politiques de prévention et sécurité, ESCP Business School Master in European Business et à l'INSEEC Grande Ecole. Consultant en Sécurité des Systèmes d'Information depuis plus de 15 ans, en France et à l'international. A la fois sur les approches stragégiques, business et technologiques (membre du Board de plusieurs sociétés cyber et diverses fonctions dérivées). Président de la Commission Cybersécurité et IA de la CCFI. Excellente maîtrise et précision de la langue française (titulaire d'un DESS de l'Ecole Supérieure de Journalisme de Paris). Rompu aux travaux en anglais (connaissance en profondeur des Standards américains notamment). Je mets à votre disposition mes compétences en formation sur ISO 27001, 27002, 27005, 27701, 27032, 22301, EBIOS RM, et vous propose des cours PECB s'inscrivant dans la réputation d'excellence de votre cabinet de formation. Voici la liste des formations PECB pour lesquelles je suis accrédité : EBIOS RM, Senior Cybersecurity Manager ISO/IEC 27032, Lead Auditor ISO/IEC 27001, Lead Implementer ISO/IEC 27701, Lead Risk Manager ISO/IEC 27005, Lead Implementer 22301, Lead Manager 27002:2022. Je reste à votre disposition pour toute information complémentaire. Bien à vous. Dominique BOURRA. Short Bio: ►CERTIFICATIONS: ✔ Certified Trainer PECB ✔ ISO/IEC 27032 Senior Cybersecurity Manager. ✔ ISO/IEC 27001 Lead Auditor. ✔ ISO/IEC 27701 Lead Implementer. ✔ ISO/IEC 27005 Lead Risk Manager ✔ ISO/IEC 22301 Lead Implementer ✔ EBIOS ✔ ISO/IEC 27002:2022 Lead Manager ► EXPERTISE IN INFORMATION SECURITY AND CYBERSECURITY: Nov-2019 – Present: Senior Cybersecurity Consultant at ORANGE GROUP DSCS (Direction de la Stratégie et des activités de Cyber Sécurité)-DSEC-GSM. Nov-2019 – Present: Cybersecurity expert and cybersecurity referent at OPEN GROUP. Sept 2015 – Present: Cybersecurity Referent at DIDAXIS GROUP, Paris. Janv 2006 – Present: President of the Cybersecurity Commission and AI Commission at CCFI (France Israel Chamber of Commerce in Paris). ► PROFESSOR (Part time activities). # Nov 2017 – Present: EGE (Ecole de Guerre Economique) Economic Warfare School Paris, MRSIC "Risk Management, International Security and Cybersecurity". # January 2019 – Present: INSEEC U. Paris. Data Mining, Economic Intelligence, Business Intelligence, Competitive Intelligence. # Sept 2020 – Present: UVSQ - université de Versailles-Saint-Quentin-en-Yvelines Master 2 Politiques de prévention et sécurité (cybersecurity track).
Trainer specialities and experience
Here is a detailed description of the courses that the trainer is specialized in and their related experience.