Trainer Profile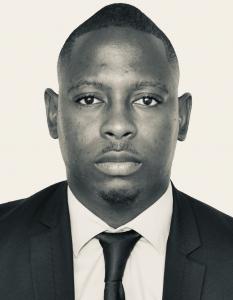 Charles-Dimitri DOMISSECK
Contact Details
Current Employer:
AFRILAND FIRST BANK
Province / State / Region:
Centre
Teaching Experience (Years)
4
+
Professional Experience (Years)
5
+
Profile Summary
Doté de plus 5 ans d'expériences j'officie en qualité d'expert, formateur et auditeur indépendant dans les métiers du management en général et spécifiquement dans le management de la qualité, de la santé et sécurité au travail, des risques, de l'environnement et de la continuité des activités. Dans le cadre de la mise en œuvre/audit des systèmes de management QHSE, je suis certifié PECB ISO 9001 « Lead implémenter » et certifié PECB ISO 9001 « Lead auditer » Dans le cadre de la formation et du recyclage des professionnels et apprenants QHSE je suis certifié PECB « Trainer ». En outre je suis Titulaire d'un Diplôme d'Etudes Professionnelles Approfondies (DEPA) en Gestion de la Qualité, obtenu à l'Ecole Supérieure des Sciences Economiques et Commerciales (ESSEC) de l'université de Douala.
Trainer specialities and experience
Here is a detailed description of the courses that the trainer is specialized in and their related experience.