Trainer Profile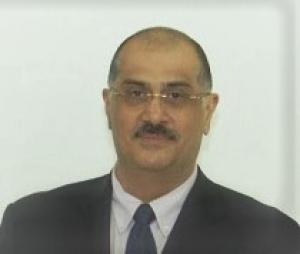 Kefah El-Ghobbas
Contact Details
Current Employer:
INTEGRATED QUALITY CONSULTANCY
Province / State / Region:
Ash Shariqah
Country:
United Arab Emirates
Teaching Experience (Years)
4
+
Professional Experience (Years)
20
+
Profile Summary
Kefah El-Ghobbas born in Kuwait on the 26th of October, 1969. K.El-Ghobbas Completed his general education certificate in Kuwait at Al Jaberia Secondary School and his BS.c Road Vehicles Engineering from Technical University of Budapest in Hungary in June 1993 with an excellent grade. Throughout his entire career, his aim was to be internationally recognized in the field of compliance & adequacy management, enterprise risk management, and corporate systems development from an international independent party. The first decade of his entire experience scope was to enhance Operation and Maintenance Management skills gained from military aviation and automotive industry in Hungary toward stream-lining manufacturing processes by cutting cost, solve root causes of quality problems, and maintain a safe working environment to keep production lines at minimal interruption level. In this period, he has successfully developed and operated PHILIPS – Passive Components Divison outbound operation system through managing Supplier Store Sector operations Sarvar – Hungary. managed. Then, on the rest period of his entire experience scoped on Management Consultation and Training provision skills at the field of compliance and adequacy of enterprises' corporate management systems with international standards and training provision in diversity specialized aspects such as Business Continuity, Information Security, Disaster Recovery, Anti-Bribery Management System, QHSE, Asset Management, Facility Management, and Engineering Maintenance Management. In the past six years, the Professional Evaluation Certification Board – PECB in Canada accredited him as a Trainer for several PECB accredited courses such as Lead Auditor in QMS, EMS, ISMS, and Lead Implementer in Anit-Bribery, Energy Management System. Such accreditation has facilitated the notability of him as an expert in the field of consultation and training provision. After more than 24 years of experience, Kefah El-Ghobbas decided to package his long and solid experience through provision consultancy services for organizations that are looking for Resilience and Agility in managing their business risks, and this, led to formulate Integrated Quality Consultancy in January 2021 to serve entities in developing their enterprises in compliance with international standards such ISO 9001, ISO 14001, ISO 45001, ISO 22301, ISO 27001, ISO 55001, ISO 41001, ISO 37001 and other standards may be linked to the mentioned before international standards. In addition to providing a lot of specialized training courses for staff skills development in the field of Asset Management, Facility Management, and Reliability Centered Maintenance.
Trainer specialities and experience
Here is a detailed description of the courses that the trainer is specialized in and their related experience.