Teaching Experience
(Years)
4+
Professional Experience
(Years)
20+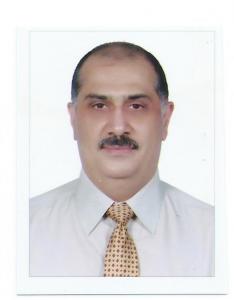 Kefah El-Ghobbas
Current Employer: Projacs Academy | City: Dubai
Province / State / Region: Dubayy | Country: United Arab Emirates
---
Profile Summary
El- Ghobbas is holding BSc Mechanical Engineering - Road vehicles with 26 years of experience and strategic thinker senior management professional with 26 years of experience and accreditation in establishing, implementing and enhancing enterprises management frameworks that ensure achievement of the business objectives such as Corporate Governance, Enterprise Risk Management, Stakeholder Engagement, Business Performance Management, Compliance Management, and Information Security Management associated with supportive policies that assure the successful implementation throughout the organization. In addition to his proficiency in managing continuation learning programs for employees looking to improve their skills and knowledge mainly in Asset Management, Facility Management, Reliability Center Maintenance, Information Security Management, FIDIC contracts, and Arbitration. As well, provision other accredited courses by Professional Evaluation Certification Board -PECB- such like Lead Auditor: ISO 9001, ISO 14001, OSHAS 18001, ISO 27001, Lead Implementer: ISO 50001, ISO/TS 16949, Disaster Recovery Plans as per ISO 22301, and Anti-Bribery Management System ISO 37001.
---
Trainer specialities and experience
Here is a detailed description of the courses that the trainer is specialized in and their related experience.
Scroll to Top