Teaching Experience
(Years)
20+
Professional Experience
(Years)
35+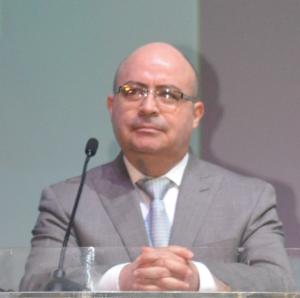 Carlos Alfonso Restrepo Oramas
Current Employer: Gerente General en Restrepo Oramas SAS | City: Bogota
Province / State / Region: Bogota D.C. | Country: Colombia
---
Profile Summary
(CISA, CISM, CGEIT, CRISC, CBCP, Lead Implementer ISO 22301, ISO 27001, ISO 20000 Lead Auditor ISO 22301, ISO 27001, ISO 20000, Risk Manager ISO 31000, ITIL V3, COBIT 5 F). Profesional con más de 25 años de experiencia, desempeñando cargos directivos en empresas de reconocido prestigio internacional tales como VISA, Synapsis, IQ Outsourcing, Superintendencia financiera de Colombia y Deloitte. Carlos Restrepo hace parte del Comité Técnico 262 de ISO Internacional, encargado de revisar y actualizar la norma internacional para gestión de riesgos ISO 31000:2018. Adicionalmente, como reconocimiento por promover la cultura de riesgo en 16 países de Latinoamérica, fue nominado por el diario especializado en economía y negocios "Portafolio" como el mejor docente año 2016; y obtuvo el galardón como Mejor Trainer de Iberoamérica en el año 2017 y 2018 por PECB; convirtiéndose a la fecha en el latinoamericano que más cursos de certificación internacional en riesgo y auditoria ha dictado en el mundo, en los últimos 42 meses (187 en 16 países). Su capacidad de combinar conocimiento y experiencia como conferencista, catedrático, consultor, auditor, implementador de Sistemas de Gestión Integral de Riesgo; así como ejercer su rol de Gerente de Procesos y Riesgos en VISA y consultor ERS en Deloitte; le han permitido obtener la máxima calificación en calidad y satisfacción para la totalidad de los entrenamientos ejecutivos realizados en México, Costa Rica, Honduras, Nicaragua, Guatemala, Panamá, El Salvador, República Dominicana, Colombia, Venezuela, Perú, Bolivia, Chile, Ecuador, Paraguay y Argentina.
---
Trainer specialities and experience
Here is a detailed description of the courses that the trainer is specialized in and their related experience.
Scroll to Top