Trainer Profile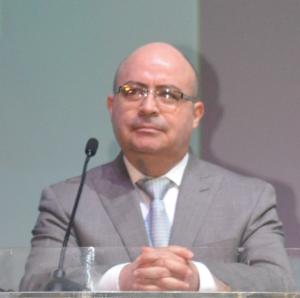 Carlos Alfonso Restrepo Oramas
Contact Details
Current Employer:
Gerente General en Restrepo Oramas SAS
Province / State / Region:
Bogota D.C.
Teaching Experience (Years)
20
+
Professional Experience (Years)
35
+
Profile Summary
(CISA, CISM, CGEIT, CRISC, CBCP, Lead Implementer ISO 22301, ISO 27001, ISO 20000, ISO37001, ISO27701 Lead Auditor ISO 22301, ISO 27001, ISO 20000, 37001, 27701, Senior Lead Risk Manager ISO 31000, ITIL V3, COBIT 5 F ). Profesional con más de 35 años de experiencia, desempeñando cargos directivos en empresas de reconocido prestigio internacional tales como VISA, Synapsis, IQ Outsourcing, Superintendencia financiera de Colombia y Deloitte. Carlos Restrepo hace parte del comité Técnico 262 de ISO Internacional, encargado de revisar y actualizar la norma internacional para gestión de riesgos ISO 31000:2018. Como reconocimiento por promover la cultura de riesgo en 16 países de Latinoamérica, fue nominado por el diario especializado en economía y negocios "Portafolio" en la categoría de mejor líder empresarial 2019; y ha logrado el galardón como Mejor Trainer de Iberoamérica en los años 2017, 2018 y 2019 por PECB; convirtiéndose a la fecha en el latinoamericano que más cursos de certificación internacional en riesgo, auditoria y control ha dictado en el mundo en los últimos 5 años (274 entrenamientos ejecutivos en 16 países). Adicionalmente, ha sido invitado como ponente a varios congresos internacionales en Gestión Integral de Riesgo desarrollando el tema: "Inteligencia Artificial Aplicada a la Gestión del Riesgo" Su capacidad de combinar conocimiento y experiencia como conferencista, catedrático, consultor, auditor, implementador de Sistemas de Gestión Integral de Riesgo; así como ejercer su rol de Gerente de Procesos y Riesgos en VISA y consultor ERS en Deloitte; le han permitido obtener la máxima calificación en calidad y satisfacción por cada uno de los 3.740 participantes en los cursos que ha realizado en: México, Costa Rica, Honduras, Nicaragua, Guatemala, Panamá, El Salvador, República Dominicana, Colombia, Venezuela, Perú, Bolivia, Chile, Ecuador, Paraguay y Argentina
Trainer specialities and experience
Here is a detailed description of the courses that the trainer is specialized in and their related experience.