Teaching Experience
(Years)
4+
Professional Experience
(Years)
25+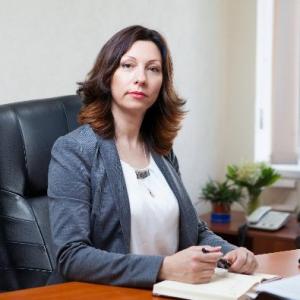 Olena Gavrylenko
Current Employer: The Ukrainian State Scientific Research Institute "Resurs" | City: Kyiv
Province / State / Region: Kiev | Country: Ukraine
---
Profile Summary
Head of the research laboratory of chemical and biological factors, Ph.D. of Veterinary Sciences, Auditor of certification systems of food safety management (Lead Auditor ISO 22000), Kyiv, Ukraine. She has more than 20 years experience in issues of quality and safety of food raw materials and products, organization of the laboratory, control of quality management system, training and accreditations of laboratories in compliance with ISO standard ISO / IEC 17025. In addition, she is skilled in control of the physic-chemical and microbiological testing, quality assurance of test results.
 Her professional interests include Audit of enterprises for the certification of food safety management system based on ISO 22000 and governmental control and supervision of processing enterprises and shops which sell food products. Her experience has led to being a trainer and a consultant in her professional field. She has a desire to continuously learn and develop her own expertise.
---
Trainer specialities and experience
Here is a detailed description of the courses that the trainer is specialized in and their related experience.
Scroll to Top