Trainer Profile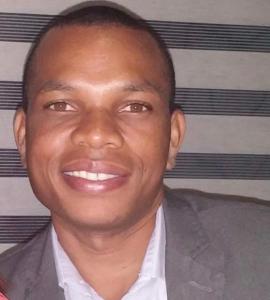 José Luis Almonte Dorotea
Contact Details
Province / State / Region:
Santo Domingo
Country:
Dominican Republic
Teaching Experience (Years)
10
+
Professional Experience (Years)
10
+
Profile Summary
Ingeniero Industrial con master en Gestión de Proyectos, con +10 años de experiencia en la Gestión de la Calidad y Procesos, como profesional me he destacado ampliamente en la implementación y asesorías en las normas ISO-9001 y otras normas relacionadas. Algunas de mis acreditaciones y/o certificaciones son: Senior Auditor líder PECB certificado. Auditor Líder en 3 Normas por INTECO de Costa Rica Auditor Líder certificado (IRCA) Evaluador destacado del Premio Nacional a la Calidad del Sector Público. Certificación Internacional Lean Sixsigma Silver (en proceso) Facilitador de la formación Profesional y Tutor Virtual Tengo amplia experiencia como facilitador e implementador de las normas ISO-9001 en diversas instituciones y empresas públicas y privadas, entre las cuales puedo destacar: Sector Publico: Gabinete Social de la Vicepresidencia (GABSOCIAL), Programa Progresando con Solidaridad (PROSOLI), Administradora de Subsidios Sociales (ADESS), Centros Tecnológicos Comunitarios (CTC), Sistema Único de Beneficiarios (SIUBEN), Ministerio de Obras Públicas y Comunicaciones (MOPC), Ministerio de Economía Planificación y Desarrollo (MEPyD). En el sector privado presto mis servicios a: Mejía Lora y Asociados (MLA), Laboratorios LAM, Grupo Propagas, Centro Cuesta Nacional, Grupo Peravia (La Famosa), CIENTEC,SRL, Alza Investments LLC, Grupo Creativa, QualityGB, Distribuidores Internacionales de Petróleo (DIPSA), COASTAL Dominicana, QuantumTECH, Consultores Latinoamericanos SRL. Algunas empresas en las que colaboro como consultor, facilitador y/o auditor (Incluyendo Auditor Líder): QualityGB, fmorrison@qualitygb.do QuantumTECH, info@qtech.education, Mejia Lora y Asociados, MLA https://mejialora.com/ Consultores Latinoamericanos SRL, maricarmenve2000@yahoo.es Grupo Marola, carolinbido@gmail.com
Trainer specialities and experience
Here is a detailed description of the courses that the trainer is specialized in and their related experience.