Teaching Experience
(Years)
15+
Professional Experience
(Years)
15+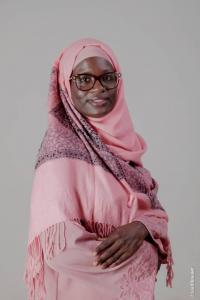 Ndèye Ndiaye Cissé
Current Employer: N/A | City: Dakar
Province / State / Region: Dakar | Country: Senegal
---
Profile Summary
NDEYE NDIAYE CISSE (Mrs LAKH)/ SENEGALAISE Ancienne Pensionnaire de la Maison d'Education Mariama Ba de l'île de Gorée (MEMBA) de Dakar au Sénégal et Ingénieure en Electro-Mécanique sortie Majore de ma Promotion de l'Ecole Polytechnique de Thiès, J'ai tout d'abord réussi aux tests de l'entreprise multinationale de services et équipements pétroliers-Schlumberger PUIS eu la magnifique opportunité d'acquérir de solides expériences dans la grande multinationale Shell dans le secteur Pétrole & Energie, à des postes de responsabilités managériales, sur ~16 ans, au niveau de l'opérationnel mais également de la direction élargie. Avec plus de 50 formations professionnelles dans plusieurs domaines -de l'ingénierie aux projets, de la santé-sécurité à la sûreté, de l'approvisionnement au transport gros porteurs, de l'audit à la qualité, du management au leadership etc.- dont plus de 20 Certifiant (Shell, Vivo, PECB, SGS, British Council …), j'ai eu l'opportunité d'intervenir dans toute la chaîne de valeur, combinée à un Exécutive MBA (en cours) MBA International Paris: Université Paris-Dauphine et Université Paris 1 La Sorbonne. Période: 2019-2020. Passionnée et Engagée, J'aime saisir de nouvelles opportunités et relever de nouveaux défis. Assoiffée de connaissance, je reste mue par cette grande envie de la retransmettre. Je compte ainsi apporter une réelle valeur ajoutée aux entreprises et autres organismes cibles au vu de les appuyer à la réalisation de leurs objectifs au travers du capital humain. Slogan: Dream Big, Try High! Leitmotiv: "Notre plus grande faiblesse est d'abandonner. La façon la plus sûre de réussir est toujours d'essayer une fois de plus." Thomas Edison. Valeurs: Honnêteté, Intégrité, Respect, Humilité. Langues: Wolof-Français-Anglais. Expériences de voyage en dehors du Pays.
---
Trainer specialities and experience
Here is a detailed description of the courses that the trainer is specialized in and their related experience.
Scroll to Top