Teaching Experience
(Years)
8+
Professional Experience
(Years)
5+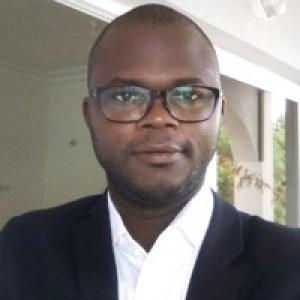 Mounwan Pierre Marius KOUAME
Current Employer: str@tec-arc | City: Abidjan
Province / State / Region: N/A | Country: Ivory Coast
---
Profile Summary
MOUNWAN Pierre Marius KOUAME comptabilise plus de 10 ans d'expérience dans les systèmes d'information. Spécialisé dans la sécurité des systèmes d'informations et infrastructures, il intervient régulièrement comme consultant ou en maîtrise d'œuvre.Il conseille ,forme et réalise des missions d'accompagnement à la conformité aux réglementations sur la protection des données personnelles auprès des entreprises exerçant dans divers secteurs d'activité. Il mène actuellement une mission d'expertise en architecture technique du SI et de la sécurité des données dans le cadre de la modernisation du SI dans une société d énergie et d'électricité dans la zone CEDEAO.
---
Trainer specialities and experience
Here is a detailed description of the courses that the trainer is specialized in and their related experience.
SCADA SECURITY
Manager
Training Experience (Hours):100
Professional Experience (Years): 11
ISO 27799
Foundation
Training Experience (Hours):100
Professional Experience (Years): 10
Scroll to Top