Teaching Experience
(Years)
2+
Professional Experience
(Years)
5+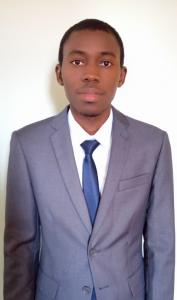 Baba kounta GNINGUE
Current Employer: Talents Consulting | City: Dakar
Province / State / Region: Dakar | Country: Senegal
---
Profile Summary
Consultant et formateur en QHSE, je suis titulaire d'un MBA en Qualité, Hygiène, Sécurité et Environnement (QHSE) et certifié Lead Auditor ISO 9001 IRCA (Registre International des Auditeurs Certifiés) et PECB. Mon expérience acquise tout au long de mon parcours dans le secteur de l'industrie, de la formation et du consulting m'a permis d'acquérir de solides compétences dans le domaine QHSE, notamment la mise en place de système de management Qualité, les audits Qualité, la Santé et Sécurité au Travail et l'animation de formation, afin de continuer à progresser et à élargir mes connaissances.
---
Trainer specialities and experience
Here is a detailed description of the courses that the trainer is specialized in and their related experience.
Scroll to Top