Teaching Experience
(Years)
10+
Professional Experience
(Years)
10+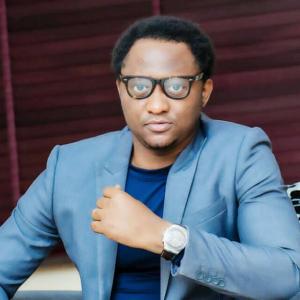 Omon Ilaboya
Current Employer: Augean Stables Solutions Ltd. | City: Lagos
Province / State / Region: Lagos | Country: Nigeria
---
Profile Summary
Omon Ilaboya is a QHSE and Business Process Improvement Expert with over 10 years of cognate experience in Management Systems Consulting. He has a postgraduate Master's degree in Business Administration (MBA) and a B.Sc. in Civil Engineering. He is a renowned Certified MS Lead Auditor and Trainer with expertise in Quality Management Systems - ISO 9001, Environmental Management Systems- ISO 14001, Occupational Health and Safety Management Systems-ISO 45001, Business Continuity Management Systems-ISO 22301, Risk Management Systems-ISO 31001, Project Management - ISO 21500, etc. cutting across diverse industries - Manufacturing, Oil & Gas, Telecommunications, Government/Public Sector, Security & Digital Security Services, Financial Institutions, Construction, Engineering, Healthcare, etc. Leading teams, Omon has successfully provided consulting support to organizations on over 50 distinct projects to achieve compliance and the adoption of international standards on several Management Systems with a strong track record of facilitating cultural change and developing a strong organizational culture leading to improved performance. Key areas of expertise include – ISO Audits, Risk Management, Training, Project Management, Business Impact Analysis, Crisis Management, Business Process Improvement, Environmental Sustainability, Behaviour-based safety, Human Factor & Ergonomics Design, etc Omon is a chartered and Senior Member of several professional bodies including NSE, COREN, PMI, CQI, IOSH, IIRSM, Nigerian Institute of Management, among others; as well as being a PMI Certified Project Management Professional (PMP). A coach, leader, and strategic thinker, Omon is result-oriented and possesses great interpersonal skills and training aptitude. He has won several awards in recognition of his laudable achievements in Training & Consultancy. He is passionate about training, coaching/mentoring young professionals and has vast experience in implementing lean principles and process improvement in operational environments, helping companies create a crisis-resilient culture, and making smart business decisions about their business continuity processes.
---
Trainer specialities and experience
Here is a detailed description of the courses that the trainer is specialized in and their related experience.
Scroll to Top