Trainer Profile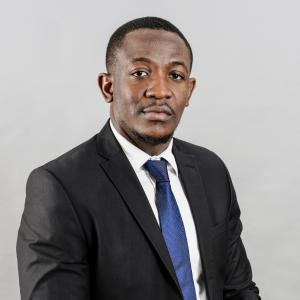 rodrigue nsuka
Contact Details
City:
Kinshasa/Brazzaville
Province / State / Region:
Kinshasa
Country:
Democratic Republic of Congo
Teaching Experience (Years)
6
+
Professional Experience (Years)
5
+
Profile Summary
Rodrigue NSUKA Aimé, est un expert en sécurité des systèmes d'information, Lead en mise en œuvre de système de sécurité d'information des organismes, expert en réseau et système, Information Security system and Analyst cybersecurity. COMPETENCES EN DOMAINE SECURITE SONT: SOC (Centre des opérations de sécurité),Sécurité de l'information / Cybersécurité Détection et prévention des intrusions, SIEM, Tests d'intrusions et de vulnérabilités, Risque et conformité, Réponse à un incident /traitement, DLP, Administration Réseau et Système, Administration VMware ESXi - vSphère, Vcenter Server. CERTIFICATIONS : ISO/IEC 27001 LI, ITIL FV3, CISCO CYBERSECURITY ESSENTIALS, PECB TRAINER CERTIFIED Contact + 243 81 085 85 22 | E-mail: rodriguensuka@yahoo.fr, rodriguez.nsuka@xsoftcomputer.com
Trainer specialities and experience
Here is a detailed description of the courses that the trainer is specialized in and their related experience.