Teaching Experience
(Years)
4+
Professional Experience
(Years)
10+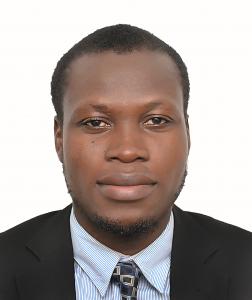 Sherrif Issah
Current Employer: Digital Jewels Limited | City: Accra
Province / State / Region: Greater Accra Region | Country: Ghana
---
Profile Summary
Sherrif Issah is an experienced Information Technology (IT), Project Management and IT Governance Risk & Compliance Professional with a demonstrated history of working in the IT and services industry over a decade. He has implemented and maintained international standards like PCIDSS, ISO/IEC 27001 and ISO 22301 for clients across Africa. He holds a BA in Information Studies & Political Science, Post Graduate Diploma in IT Project Management, Mini-MBA, MSc. in IT and MSc. in Geoinformation Science. He holds a Global Networking Professional certificate from the Indian Institute of Hardware & Technology (IIHT) and an alumnus of NUEPA, India. He is also a PECB Certified ISO/IEC 27001 and ISO 22301 Lead Implementer, ISO/IEC 27001 Lead Auditor, ISO 27032 Lead Cyber Security Manager, and a Certified Chief Information Security Officer (CCISO). He has attended several trainings and conferences in information and cyber security. Sherrif is an alumnus of the Young African Leaders Initiative (YALI), a member of the Editorial Board of Institute of ICT Professionals Ghana, and a memeber of the 451 Alliance. He has passion for training and writing. He is also a Columnist in the Business and Financial Times, and sometimes feature on "Tech Talk" on Kwese TV.
---
Trainer specialities and experience
Here is a detailed description of the courses that the trainer is specialized in and their related experience.