Teaching Experience
(Years)
15+
Professional Experience
(Years)
5+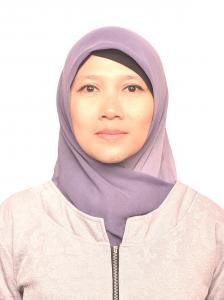 Sari Widhiyati
Current Employer: N/A | City: Batam
Province / State / Region: Riau | Country: Indonesia
---
Profile Summary
Hello, My name Sari Widhiyati, I'm from Indonesia and fortunately I'm as a certified PECB trainer now. I have certification for: 1. Certified Lead Auditor (CLA) ISO 9001 - Quality Management System 2. Certified Lead Auditor (CLA) ISO 13485 - Quality Management System for Medical Devicess 3. Certified IPC Trainer (CIT) for IPC-A-610 Acceptability of Electronics Assembly and IPC/J-STD-001 Requirement for Soldered Electrical and Electronics Assembly I am happy to be able to help and share my knowledge to everyone in order to progress together. I hope that by joining me with PECB, the PECB will be increasingly recognized in the world and Indonesia in particular.
---
Trainer specialities and experience
Here is a detailed description of the courses that the trainer is specialized in and their related experience.
Scroll to Top