Teaching Experience
(Years)
6+
Professional Experience
(Years)
15+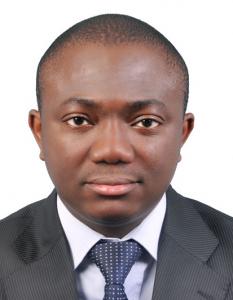 Kassim Kouadio ASSIROU
Current Employer: Freelance Trainer and Consultant | City: ABIDJAN
Province / State / Region: Abidjan | Country: Ivory Coast
---
Profile Summary
Kassim Kouadio ASSIROU est cadre dirigeant d'entreprise, consultant formateur en conception et gestion de système d'information, management de projet et transformation digitale pour les organismes. Master II Professionnel en Développement, Spécialité Management de Projets (Université Senghor Alexandrie) et Ingénieur Systèmes, Réseaux et Télécoms (Institut National Polytechnique Houphouët-Boigny). PECB Certified ISO 21500 Lead Project Manager et PECB Certified Trainer.
---
Trainer specialities and experience
Here is a detailed description of the courses that the trainer is specialized in and their related experience.
Scroll to Top