Trainer Profile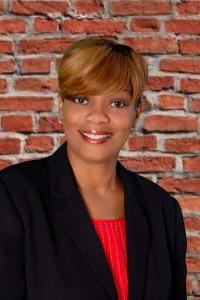 Sonyah Spencer
Contact Details
Current Employer:
Quality Audit Solutions
Province / State / Region:
North Carolina
Teaching Experience (Years)
4
+
Professional Experience (Years)
20
+
Profile Summary
I am the president of Quality Audit Solutions and our company is a growing small business of consulting, training, and auditing to most widely needed ISO standards for organizations. We are winning local, state, and federal bids with implementation and training to standards such as ISO 9001:2015 and ISO 27001. We are looking forward to streamlining our services with PECB. Our consultants are all reconginzed by PECB and our customer service rating is exceptional. My personal background starts with being a high performing leader during my 12 years of service at General Motors. I grew and developed in several leadership positions that allowed me to gain full knowledge of a Tier 1 automotive processes and growth changes. I managed a quality team with the 2nd and 3rd shift to meet customer standards and daily production goals. My leadership included building UAW team leaders to make decisions that would be effective for their team. My supervision style was to provide growth potential and training the team by allowing them to rotate and learn different departments within the plant. I actively sought out hourly talent to lead them into the management team within General Motors. I also had mentored several supervisors who are currently being promoted into higher leadership roles today. During my time at Fairfax Assembly in Kansas City, I was part of two major projects. The first one was the launch of a new product design. My role during the launch was to take the operational quality standards and create a SIP/FMEA for quality inspection process that would change between the two vehicle models. The second project was leading the plant to become the first plant in North American to move from BIQ Level 3 to BIQ Level 4 in 2014. BIQ means Built in Quality, an internal certification within the Global General Motors plants.My educational background- MBA; Keller Graduate School, B.S; Park University, Associate; Park University 3rd Party Lead Auditor IATF 16949, equivalency process to PECB, PECB Training Provider, PECB Lead Auditor, PECB Trainer ISO 9001:2015 and Lead Auditor with Smithers Quality Assessment, Inc.,contractor Consultant- SCMEP Consultant and North Carolina State Contractor with -NC State Industry Expansion Solutions Consultant-SGS Academy Trainer and Skills Examiner.
Trainer specialities and experience
Here is a detailed description of the courses that the trainer is specialized in and their related experience.