Teaching Experience
(Years)
15+
Professional Experience
(Years)
30+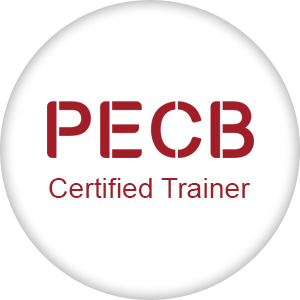 Sonia Kallel
Current Employer: Business and Information Technology | City: Tunis
Province / State / Region: Tunis | Country: Tunisia
---
Profile Summary
Sonia Kallel est Consultante en sécurité, gouvernance et management des systèmes d'information. Elle a décroché son diplôme d'ingénieur en informatique en juin 1990 en Tunisie. En outre, Sonia détient de nombreux certificats professionnels, notamment CISA, CISM, CISSO, CEH, ISO/IEC 27001 Master, ISO 22301 Master, ISO/IEC 27005, Prince2, Cobit, ITIL, Cloud. Elle est également formatrice en cybersécurité agréée PECB. Depuis 2012, Mme Sonia Kallel est la PDG de Business and Information Technology (BIT) en Tunisie. BIT est spécialisé dans la formation, le conseil et l'audit des systèmes d'information et a plusieurs partenariats avec des organisations internationales telles que PECB, PEOPLECERT, EXIN et EC COUNCIL. Mme Kallel conseille les entreprises dans la mise en place de plans de sécurité des systèmes d'information et de continuité d'activité grâce à ses 28 ans d'expérience en tant que Directrice des systèmes d'information (CIO) auprès d'entreprises publiques et privées. Elle gère également des projets de sécurité et de SMSI. En tant que formatrice certifiée PECB, elle organise des cours de formation en sécurité, continuité des affaires et conformité en Tunisie, en Algérie et au Maroc pour promouvoir la gouvernance de l'information et encourager l'utilisation des cadres de gouvernance des technologies de l'information.
---
Trainer specialities and experience
Here is a detailed description of the courses that the trainer is specialized in and their related experience.
Scroll to Top