Teaching Experience
(Years)
4+
Professional Experience
(Years)
20+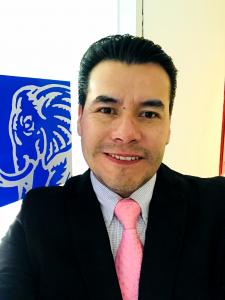 Adrian Sanchez
Current Employer: Pink Elephant (in collaboration with) | City: CDMX
Province / State / Region: N/A | Country: Mexico
---
Profile Summary
Professional with 24 years of experience and 14 of these, related to the direction of management systems to incorporate and maintain organizational resilience (key elements and not limited to BCMS, RA, BIA, AIA, DRP, CM, IM, ISMS, Audit, Incident Management, Supply Chain Resilience, etc.). I offer to take measures determined to enhance and execute appropriate management systems from a strategic business perspective, to ensure Organizational Resilience, including, but not limited to aspects of Business Continuity, Information Security and Operational Risks among other management systems, for through the use of international good practices by which I am certified and capable of exercising my responsibilities.
---
Trainer specialities and experience
Here is a detailed description of the courses that the trainer is specialized in and their related experience.
Scroll to Top