Teaching Experience
(Years)
10+
Professional Experience
(Years)
25+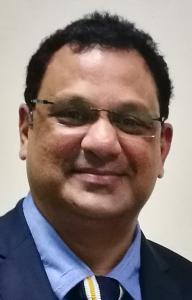 Venkata Naresh Kumar Madireddy
Current Employer: Qualiti Consulting and Learning | City: Hyderabad
Province / State / Region: N/A | Country: India
---
Profile Summary
Venkat has over 25 years experience in IT Industry, the last 11 years in Best Practices Training and Consultancy. The following are his areas of experience: IT Service Management, Information Security Management, IT Governance (COBIT5 & COBIT2019), GDPR, Education Management, Risk Management (ISO 31000, MoR), and Project Management (Prince2).
---
Trainer specialities and experience
Here is a detailed description of the courses that the trainer is specialized in and their related experience.
Scroll to Top