Teaching Experience
(Years)
25+
Professional Experience
(Years)
35+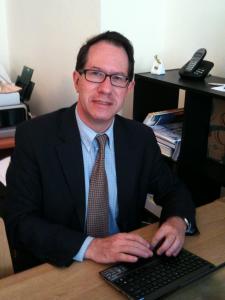 Emmanuel Besluau
Current Employer: Duquesne Group | City: PARIS
Province / State / Region: N/A | Country: France
---
Profile Summary
Emmanuel Besluau est un expert en risques, sécurité de l'information, continuité d'activité, exploitation IT et organisation de process. Il intervient en conseil, audit et formation. Associé-fondateur du cabinet Duquesne Group, il dirige des missions d'implémentation de Systèmes de Management (ISO 27001 et ISO 22301) et réalise des audits. Il assiste aussi des RSSI et RPCA dans l'implémentation de démarches risques avec des Risk Managers (ISO 31000 LRM). Ses clients sont autant dans le monde de l'industrie que de la bancassurance, des services ou de l'exploitation d'infrastructures. Auteur du livre de référence « Management de la continuité d'activité » aux éditions Eyrolles, il intervient dans divers blogs et conférences. Auparavant, Emmanuel Besluau a été Senior Analyst chez Sievers Consulting, spécialisé dans les infrastructures IT et la production IT, il a été responsable système au Centre National Carte Bancaire, puis Directeur Délégué de la Production de l'infogérance d'Atos. Il a également mis en place les structures de contrôle IT du Groupe Sligos en Allemagne et de management de contrats d'Intégration de Systèmes en Europe de l'Est. Enfin, il fut ingénieur technico-commercial grand compte chez IBM-France après avoir débuté comme ingénieur sûreté nucléaire à la SGN (Groupe Cogéma). Administrateur du Club de la Continuité d'Activité et enseignant à l'Université de Tours, E.Besluau est diplômé de l'Ecole Centrale de Paris et détient un MS en engineering de l'Université de Berkeley (Californie). Il détient des certificats de LSTI et du PECB.
---
Trainer specialities and experience
Here is a detailed description of the courses that the trainer is specialized in and their related experience.
Scroll to Top