Teaching Experience
(Years)
2+
Professional Experience
(Years)
10+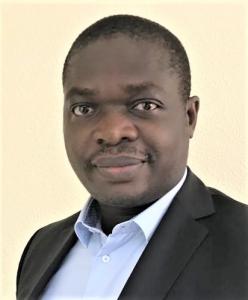 Mel AKPA
Current Employer: Mondon Conseil International | City: Abidjan
Province / State / Region: N/A | Country: Ivory Coast
---
Profile Summary
Mel works today at Mondon Conseil International, a consulting firm. Mel was previously Manager, Risk Management at MTN during 7 years after more than 3 years' experience acquired at PriceWaterhouseCoopers Côte d'Ivoire by auditing companies in various industries across West Africa region. Partially bilingual in French and English with some notions in Spanish, he was also involved in Business Continuity Management, Crisis Management, Fraud & Forensics Investigations, Ethics Management, Project Management and Insurance Management. Reliable, efficient and adaptable professional with sharp education in Accounting strengthened with a strong background in IT Audit and Risk Management, Mel is very analytic also comfortable as a team-player or team-leader, with well-developed communication and inter-personal skills.
---
Trainer specialities and experience
Here is a detailed description of the courses that the trainer is specialized in and their related experience.
Scroll to Top