Teaching Experience
(Years)
10+
Professional Experience
(Years)
20+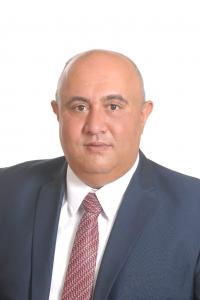 Berdj Vartanian
Current Employer: TAGITI | City: amman
Province / State / Region: Amman | Country: Jordan
---
Profile Summary
Professional with 20+ years of IT management and professional Services experience in project management, risk, governance, audit, consulting, training, business requirements analysis and business automation. Broad functional, consultancy and capacity building background in data warehousing, ERP, billing, content management and workflow system. Proficient in projects execution supervision, preparing TOR, SOW and RFP documents. Proven ability in project based leadership, teamwork and effective communication skills and always seeking innovative solutions.
---
Trainer specialities and experience
Here is a detailed description of the courses that the trainer is specialized in and their related experience.
Scroll to Top