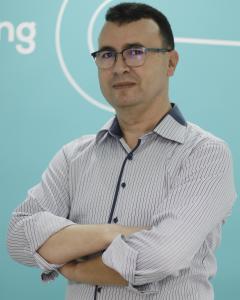 Mehdi EL ARBI
Current Employer: Ministère de l'Enseignement Supérieur et de la Recherche Scientifique | City: Sakiet Ezzit
Province / State / Region: Sfax | Country: Tunisia
---
Profile Summary
Je Cumule une expérience de près d'une vigntaine d'année, répartie entre les deux secteurs Acédémique et Economique (Industrie, Commerce et Service). De formation initiale en Génie Biologique (Ingénieur), j'ai diversifié mes compétences à travers d'autres formations initiales (Master en Management de l'Ingénierie, Master en Génie de l'environnement et de l'aménagement, Master en Qualité et Productivité, Thèse en Sciences Biologique et en Chimie Moléculaire) et autres formations qualifiantes (Lead Auditor, Lead Implementer, Lead Assessor, ... pour diverses normes ISO). Je suis à l'écoute de toute proposition de collaboration, que ce soit pour des missions de formation, d'accompagnement ou d'audit, à l'échelle nationale (Tunisie) ou internationale (Pour plus de détails, vous pouvez me demander mon CV).
---
Trainer specialities and experience
Here is a detailed description of the courses that the trainer is specialized in and their related experience.
Scroll to Top