Trainer Profile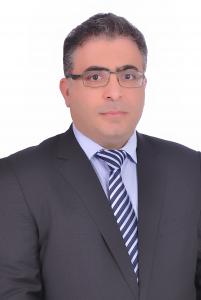 jamal saad
Contact Details
Province / State / Region:
Île-de-France
Teaching Experience (Years)
15
+
Professional Experience (Years)
20
+
Profile Summary
Monsieur Saad intervient ponctuellement comme auditeur dans diverses organisations et comme formateur sur les Systèmes de management de la sécurité et la sécurité des systèmes d'information . Il est membre du club de gestion des Risques EBIOS , du club de la continuité d'activité CCA . En 2011 il intègre l'Ambassade des émirats Arabes Unis comme Responsable IT avec pour mission de définir et mettre en œuvre les projets de modernisation et de sécurisation du système d'information En 2015 il lance FOSIR et se consacre à la formation ainsi que le Support et Conseil auprès des acteurs de DSI et de RSSI dans la mise en œuvre des analyses de risques. En 2016 il lance CYBEREDUCATION la première plate forme e-learning gratuite dédiée aux actions de sensibilisation et de formation contre les risques informatiques et à la lutte contre la cybercriminalité. http://www.cybereducation.fr En 2017 il lance cybersecuritycertification la plate forme e-Learning accélératrice de certification en cybersecurité.En 2019 diplômé de l'Institut national des hautes études de la sécurité et de la justice « protection des entreprises et intelligence économique » ,depuis 2019 il occupe le poste de directeur des opérations Cyber sécurité et intelligence économique chez OGSBC.
Trainer specialities and experience
Here is a detailed description of the courses that the trainer is specialized in and their related experience.