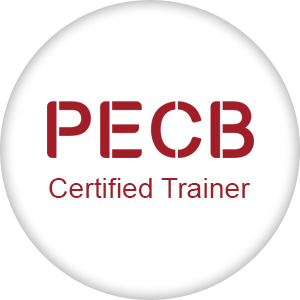 Steve Van Rensburg
Current Employer: Consultant/Contractor | City: Johannesburg
Province / State / Region: Gauteng | Country: South Africa
---
Profile Summary
I am currently only 1 of 4 Certified ISO 22301 Business Continuity Management (BCM) Lead Implementer Trainers in South Africa and one of the first candidates to obtain the Certified ISO 22301 BCM Lead Implementer qualification. ContinuitySA have contracted me to facilitate their ISO 22301 BCM training programmes at both the Foundation and Lead Implementer level. I have facilitated these programmes to a number of delegates across a broad section of industries in Southern Africa from Central Reserve Banks, Revenue Services, Banks, IT related companies, and many other industry delegates - to date I have trained close to 300 delegates and am proud of my pass mark record. Because of my skills, I was engaged by Tipp Consulting in February and March 2015 to assist them on the multi-million Rand project for the City of Tshwane (Pretoria) Business Continuity initiative – in fact, I had the Director responsible for the implementation of BCM for City of Tshwane on one of my ISO 22301 Lead Implementer programmes. I was again approached to assist with the project and joined the project team on 25 April 2016. Prior to this, I was the Business Risk Manager for various divisions/areas in the Retail Operations of Standard Bank of South Africa from 2002 to February 2011 before taking early retirment to pursue other interests (at one stage I was resposible for the areas of 9 director's areas covering some 600 staff members). From 1 March 2011 to 28 February 2014, I was the Enterprise Risk and Business Continuity Consultant for Caridon Business Solutions. With Caridon, I was exposed to a variety of initiatives ranging from undertaking Enterprise Risk Assignments; to assisting with the planning, implementation and testing of Business Continuity Management Programmes and Systems; to preparing and assisting with training interventions and presentations; to responding to RFQ and RFP tenders for various companies and Government / Provincial Agencies; to assisting in creating the Southern Africa Development Community (SADC) Business Continuity Chapter which is affiliated to the Business Continuity Institute in London. I resigned from Caridon in February 2014 and was approached by ContinuitySA in March 2014 to assist in establishing the business continuiy training program and to become a trainer in the business continuity management domain and am still actively involved. Besides facilitating the ISO 22301 BCM training programmes, I am also a Business Broker with Renwick Premium Business Broking and in addition, I have my own Herbalife Wellness and Weight Management consultancy and product distribution business.
---
Trainer specialities and experience
Here is a detailed description of the courses that the trainer is specialized in and their related experience.
Scroll to Top