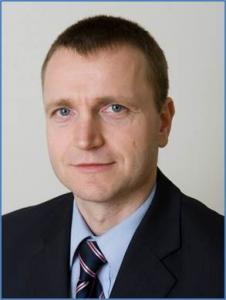 Andro Kull
Current Employer: ConsultIT Ltd. | City: Tallinn
Province / State / Region: Harjumaa (Tallinn) | Country: Estonia
---
Profile Summary
Dr Andro Kull received his PhD degree from University of Tampere (Finland) in 2012. During 2012-2015 he worked part time at Tallinn University, Institute of Informatics as a lecturer preparing and leading IT risk management and information security courses for IT management master students. Starting 2015, he joined Tallinn University of Technology as a lecturer for course Information and Cyber Security Assurance in Organisations under international cyber security master program. His research interests are connected with information security management discipline and include IT risk analysis, information security governance, IT auditing and information security assurance aspects, but also business continuity planning and critical infrastructure protection. Andro has around 15 years practical work experience in public sector as IT specialist and IT manager, in financial sector as IT auditor and in energy sector as IT risk manager.
---
Trainer specialities and experience
Here is a detailed description of the courses that the trainer is specialized in and their related experience.
Scroll to Top