Teaching Experience
(Years)
4+
Professional Experience
(Years)
30+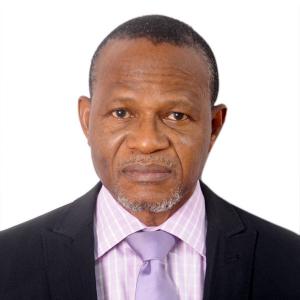 Oluwole Adegorioye Adediran
Current Employer: InterQuad Services Limited | City: Lagos
Province / State / Region: Lagos | Country: Nigeria
---
Profile Summary
Wole Adediran has over 30 years work experience in Information Technology, Process and Operations Management. Wole is a professional Business Continuity Practitioner. He holds a Certification of Functional Continuity Professional (CFCP) and a Training Partner in Business Continuity with DRI International. In addition, Wole is a certified PECB ISO 22301 Lead Implementer, Certified Provisional Auditor in ISO 22301 and a certified PECB Trainer in ISO 22301 – Business Continuity Management Systems. Wole has been involved in BCMS training and implementation in many organisations amongst are, CAL Bank in Ghana, Equity Bank in Kenya, Africa Alliance Insurance PLC in Nigeria. In all his working career, Wole has always been involved in IT Disaster Recovery and Business Continuity Management. He holds a B.Sc., 2nd Class Upper Degree in Engineering from University of Ife and MBA in Financial Management from University of Ibadan. He worked in Marina International Bank as Head of Information Technology and rose to the position of Assistant General Manager Operations Division and member of the bank's executive team. Wole resigned from ARM Pension as General Manager Operations. In the course of his working career, Wole has attended many courses in IT, Business Process Reengineering, Project Management, Strategy Implementation and Execution, Balance Scorecard, Operations and General Management both overseas and from Lagos Business School. Wole is a Lead Consultant in Business Continuity Management, Business Process Re-engineering and Operations Management.
---
Trainer specialities and experience
Here is a detailed description of the courses that the trainer is specialized in and their related experience.
Scroll to Top