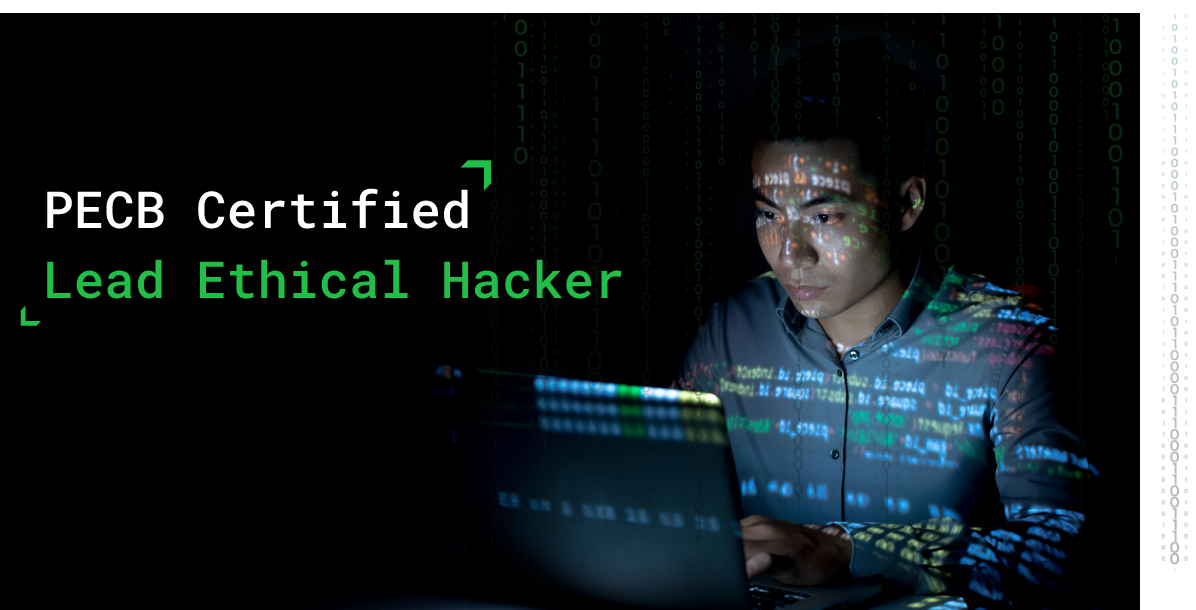 With an unprecedented number of organizations embracing digital transformation, the demand for ethical hackers has also been increased.

We are very happy to be able to provide you with one of the most in-demand and useful training courses on the field of ethical hacking.

The development of this course has required an enormous amount of hard work from PECB and our network of experts and trainers.

A characterizing feature of PECB's training courses is that they are participant-centric, meaning that everything that is offered in these training sessions is designed with the trainee in mind. The Certified Lead Ethical Hacker (CLEH) training course combines theory (from penetration testing methodologies, to regulatory frameworks, and international standards) with practice using PECB's innovative applications built specifically for this course.
The video presents the Certified Lead Ethical Hacker training course in 60 seconds.
Why take PECB Certified Lead Ethical Hacker training course?
This training course offers:
Digital infrastructure through its labs and easy accessibility
A case study which simulates a real-world penetration testing from the start to finish
Opportunities to test your skills in a simulated environment
A course that has been reviewed and validated by some of the best industry experts
Reasons to become a certified Ethical Hacker
Minimize security breaches resulting from human errors
Improve your risk identification and management skills
Advance your career opportunities
Secure your organization using the latest cybersecurity measures
Learn to think like a hacker
Testimonials

Frances Sithole
Senior Cybersecurity Trainer
Zimbabwe
I am glad that I was chosen to attend the Practical Ethical Hacking Course. The course was even delivered virtually, which was something I was expecting for an Ethical Hacking Course. The trainer was just great, and PECB was supportive throughout the process. Well done PECB!

Savadogo Yassia
PECB Certified Trainer, Head of Cybersecurity Department, ARCEP
Burkina Faso
With cyber threats becoming more and more present and sophisticated, penetration testing is a must to prevent attacks. PECB, through the CLEH course, offers an opportunity to all those who want to be part of the battalions of testers in order to prevent attacks on companies. The CLEH offers content that combines both operational and management, which allows having competent intrusion testers to guarantee the security of companies. I learned a lot from the PECB CLEH course.

Carl Carpenter
Consultant at Arrakis Consulting
Arizona
Fantastic course! If you want to get your CLEH certification, this is the course to take. The instructors are knowledgeable and patient and walk you through the exercises repeatedly to ensure adequate knowledge transfer and plenty of practice. Highly recommend this course!!

Nicaise Kouame
Infrastructure and Security senior manager at BNETD| Founder and CEO of NKTEK HOLDING, a PECB Training Partne
Côte d'Ivoire
"First of all, I want to thank PECB for giving us this opportunity. The CLEH is a great module that will allow those who wish to be a penetration tester or SecOps to have a solid basis for learning and improving in ethical hacking."

Pablo Barrera
Cybersecurity Services Director
Guatemala
The CLEH course is a great ethical hacking course, blending academic content with practice scenarios.

Bachir Benyamm
Managing Director at OASISEC
Algeria
I was fortunate to enroll in the new PECB ethical hacking training. It helped me to revise some penetration testing techniques as well as to learn many others. The CLEH course will dive cyber enthusiasts into the world of ethical hacking. It is also an opportunity for businesses to recognize their threats and weaknesses, thus better secure their assets. Congratulations to PECB for this significant addition to their training catalog.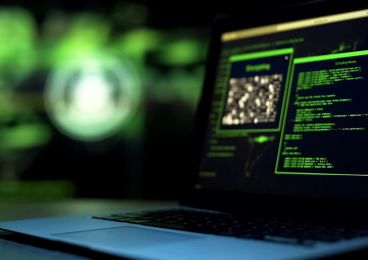 For more information regarding the field of ethical hacking, check our info kit.
Developed and reviewed by experts on the field.
For more information regarding the PECB Certified Lead Ethical Hacker (CLEH) training course, contact us at marketing@pecb.com.