---
PECB Signs a Partnership Agreement with Qualitech International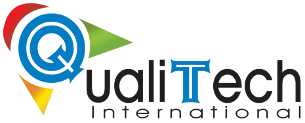 PECB is pleased to announce that it has signed a partnership agreement with Qualitech International, a company located in Egypt, to distribute PECB courses. This will ensure that the respective companies will give their contribution based on their expertise in organizing ISO training courses in Egypt.

"We are very happy that Qualitech International will join our network of partners, which is growing continually," said Eric Lachapelle, CEO of PECB. "We are excited about this new partnership and look forward to a cooperation considering the fact that Qualitech International is known for the high quality of its services and professionalism, this agreement is really important for PECB."

"We do believe that joining PECB is a big win for us. And we are looking forward for an everlasting partnership and successful mutual benefit," said Mohammad Mahdy the CEO of Qualitech International.

About PECB
Professional Evaluation and Certification Board (PECB) is a certification body for persons on a wide range of international standards, including ISO 9001, ISO 14001, ISO/IEC 20000, ISO 22301, ISO/IEC 27001, ISO/IEC 27005, OHSAS 18001, ISO 22000, ISO 26000 and ISO 28000.

Established in 2005, PECB has earned a reputation for integrity, value and best practice by providing this assurance through the evaluation and certification of professionals against rigorous, internationally recognized competence requirements. Its mission is to provide their clients comprehensive personnel examination and certification services. For further information regarding PECB, visit: http://www.pecb.com.

About Qualitech International
Qualitech International is one of the leading integrated service centers in the MENA region. All-in-one service offering by distinguishable experts is the main secret of Qualitech success. Qualitech offers services in MENA region including Egypt, Saudi Arabia, United Arab Emirates, Kuwait, and Qatar; whereas, internationally in England, Switzerland, and Greece. Qualitech offers these services: consulting, training, testing, calibration, EHS services and second party diagnostic audit. For further information regarding PECB, visit: http://www.qt-int.com.