---
PECB signs a partnership agreement with Business Beam (Pvt.) Limited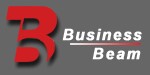 PECB is pleased to announce that it has signed a partnership agreement with Business Beam, a company located in Pakistan, to distribute PECB courses. This will ensure that the respective companies will give their contribution based on their expertise in organizing Information Security Management System training courses in Pakistan.
"We are very excited that Business Beam will join PECB in this journey," said Eric Lachapelle, CEO of PECB. "We are pleased about this new partnership and teaming up with a partner as Business Beam to provide training courses is an exciting development for our company. We look forward to an excellent cooperation, which will enable us to meet customer demands for quality education in regard to Information Security."
"It is indeed our pleasure to become part of the PECB family," said Ikram Khan, CEO of Business Beam. "Business Beam already offers high-quality internationally accredited training courses and workshops including ITIL, COBIT, PMP, PRINCE2, CMMI, etc. PECB courses will enhance our training portfolio and enable us to serve our customers better," concluded Khan.
About PECB
Professional Evaluation and Certification Board (PECB) is a personnel certification body for various international standards, including ISO 9001, ISO 14001, ISO/IEC 20000, ISO 22301, ISO/IEC 27001, ISO/IEC 27005, OHSAS 18001, ISO 22000, ISO 26000 and ISO 28000.
Established in 2005, PECB has earned a reputation for integrity, value and best practice by providing this assurance through the evaluation and certification of professionals against rigorous, internationally recognized competence requirements. Our mission is to provide our clients comprehensive personnel examination and certification services. For more information about PECB visit:
www.pecb.com.
About Business Beam (Pvt.) Limited
Business Beam is a global consulting and training firm that helps companies solve problems in governance, operations, quality, services, projects, information security, business continuity, human resources, risk and internal audit.
Established in 2004 with a vision to lead organizations towards corporate excellence, Business Beam has served hundreds of organizations of various sizes, domains and geographical regions. Business Beam partners with clients to convert them into high-performance businesses and governments. For more information about Business Beam, visit its website at:
www.businessbeam.com
.