PECB signs a partnership agreement with BS Gabon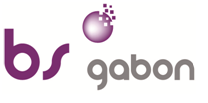 PECB has signed a deal with BS Gabon. This pact will help BS Gabon to better defend its territory against competitors. Our partnership will make sure that the people of Gabon receive what they deserve, from the best practices of ISO 27001, ISO 14001, and ISO 9001 services in the region.
"ISO standards are designed to help professionals utilize the latest developments of standards to attract and enroll the right students. BS Gabon will seamlessly integrate with PECB's vision to enable organizations to harness the latest communications technology," said Eric Lachapelle, CEO of PECB. "The strategic partnership will offer a solid platform that interacts with the vision functionality to provide an unrivalled solution in the sector spanning student recruitment and retention. PECB supports the delivery of education, learning and training services around the world," emphasized Lachapelle.
"We are pleased and very excited to partner with PECB and add their courses and certifications to our products catalog," said Noureddine Bedoui, General Director of BS Gabon.
"PECB is a valuable and experienced partner that will help us meeting our clients need in different areas like information security, business continuity, and enterprise risk management," concluded Bedoui.
About PECB
PECB is a certification body for persons, management systems, and products on a wide range of international standards. As a global provider of training, examination, audit, and certification services, PECB offers its expertise on multiple fields, including but not limited to Information Security, IT, Business Continuity, Service Management, Quality Management Systems, Risk & Management, Health, Safety, and Environment.
We help professionals and organizations to show commitment and competence with internationally recognized standards by providing this assurance through the education, evaluation and certification against rigorous, internationally recognized competence requirements. Our mission is to provide our clients comprehensive services that inspire trust, continual improvement, demonstrate recognition, and benefit society as a whole. For further information regarding PECB principal objectives and activities, visit
www.pecb.com
About BS Gabon
Corporation (SA) with the capital of 100.000.000 FCFA in Gabon, BS was born from the will of two professionals to combine their competencies, in order to provide data-processing solutions of quality to Gabon: one is specialized in data-processing maintenance, and the other in the added value of IT services.
Since its creation, BS GABON, whose name was Business & Services, has imposed itself as a major actor of the IT sector in Gabon, as well as an unavoidable and essential partner of manufacturers and worldwide IT editors such as HP, Cisco, Dell, Microsoft, Symantec, VMware and others.
Starting from a position of distributors in the early days, BS Gabon took a strategic orientation of solutions provider and added value services, evolving inexorably to a vocation of solution integrator.
BS Gabon has the ambition to support its customers on the entire lifecycle of their projects, from auditing and consulting to the full and perfect realization of their information systems, with transferred competences. For further information about BS Gabon, please visit
www.bs-gabon.com
---