PECB signs a partnership agreement with KPMG Auditores e Consultores - Mozambique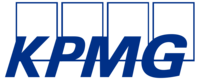 (May 12, 2016) – PECB is honored to announce that it has signed a new partnership agreement with KPMG, to distribute PECB training courses in Mozambique. This partnership will ensure that the respective companies will give their contribution based on their expertise in offering and organizing PECB training courses.
"We are very excited for this agreement, and we promise we will provide our full-time services and best efforts on behalf of this partnership," said Eric Lachapelle, CEO of PECB. "We believe that working with KPMG is a great opportunity to provide our services for people in Mozambique, and extend our network of professionals. KPMG has demonstrated its commitment to building its presence in Mozambique, and that is very important for this agreement," added Lachapelle.
"KPMG Mozambique places great value on this partnership and sees this partnership as a significant 'building block' in developing the Mozambican business leaders of 'tomorrow'. Historically, quality training courses in Mozambique has been reserved for a very few, but, with this partnership, we see an opportunity for the net to be cast wider and to now include professionals that previously may not have had the opportunity to participate in the caliber of courses as offered by KPMG. Given the language barrier, success with internationally accredited business courses has always been difficult for Mozambican business leaders to obtain, but, given these courses will be conducted in Portuguese, we see it as a removal of a major hurdle. With this partnership, KPMG Mozambique will be the first professional services firm licensed to provide internationally accredited courses in Portuguese; we are very excited about this!" Said Miguel Alvim, Advisory Managing Partner at KPMG Auditores e Consultores.
About PECB
PECB is a certification body for persons, management systems, and products on a wide range of international standards. As a global provider of training, examination, audit, and certification services, PECB offers its expertise on multiple fields, including but not limited to Information Security, IT, Business Continuity, Service Management, Quality Management Systems, Risk & Management, Health, Safety, and Environment.
We help professionals and organizations to show commitment and competence with internationally recognized standards by providing this assurance through the education, evaluation and certification against rigorous, internationally recognized competence requirements. Our mission is to provide our clients comprehensive services that inspire trust, continual improvement, demonstrate recognition, and benefit society as a whole. For further information about PECB and for the full list of standards, please visit
http://www.pecb.com
.
About KPMG
KPMG in Mozambique was founded 1990 and is the largest and longest established of the traditional 'Big 4' professional services Firms offering audit, tax and business advisory services. Our suite of advisory services encompasses a wide spectrum including, risk consulting and internal audit services, management consulting services, IT Advisory, Human resources services, corporate finance services and public sector reform services. KPMG Mozambique has a reputation for inspiring confidence and empowering change and is thus the advisor of choice to many of Mozambique's leading companies. The Firm is the only of the traditional 'Big 4' professional services Firms to have offices outside of Maputo, those being in Nampula, Zambezia and Cabo Delgado. We audit the majority of the Firms listed on the Mozambican stock exchange and in 2016 was awarded as the Country's best overall audit, accounting and advisory Firm. We are extremely proud of these accolades, but see these awards as a driver for the Firm to do even better and work even harder. Our motto at KPMG is that the sky is not the limit, it is just another level! We are a fully accredited member of KPMG International and are committed to providing our clients with a globally consistent set of Audit, tax and advisory services based on thorough industry knowledge. Our commitment is also demonstrated by the importance we attach to developing the professional skills of young Mozambicans to International professional standards. For more, visit
www.kpmg.com
.
---