PECB is the Winner of the Most Promising in Cybersecurity Training Award!
We are proud to announce that PECB has won the "Most Promising in Cybersecurity Training Award." The award is given by the prestigious Global InfoSec Awards for 2021 in its ninth year during the RSA Conference.
This is another milestone which increases our credibility and celebrates our hard work. Through our products and services, we focus our efforts in helping our network achieve continuous growth, provide positive experiences and help shape a better future.
As always, our network and our team are part of this achievement and we thank them for all the support and loyalty over the years. We will stay committed to providing high-quality training courses and contribute to a more secure and resilient world.
"We are thrilled to receive one of the most prestigious and coveted cybersecurity awards in the world from Cyber Defense Magazine. We knew the competition would be tough and with top judges who are leading information security experts from around the globe. We couldn't be more pleased," said Eric Lachapelle, the CEO of PECB.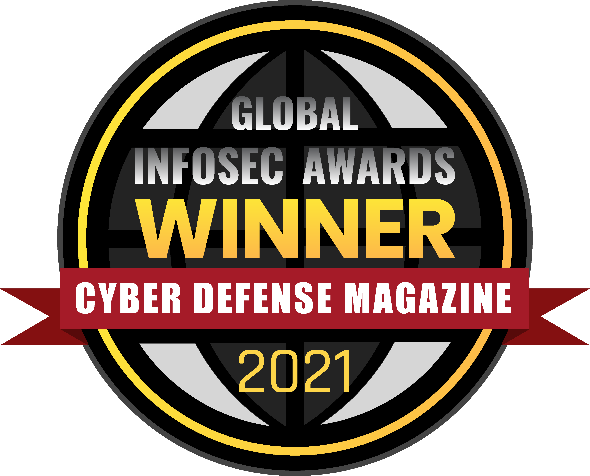 "We scoured the globe looking for cybersecurity innovators that could make a huge difference and potentially help turn the tide against the exponential growth in cyber crime. PECB is absolutely worthy of this coveted award and consideration for deployment in your environment," said Gary S. Miliefsky, publisher of Cyber Defense Magazine.
About PECB
PECB is a certification body which provides education¹ and certification under ISO/IEC 17024 for individuals on a wide range of disciplines. PECB is a global provider of training, examination, and certification services in multiple fields, including, but not limited to, Information Security, Information Technology, Service Management, Quality Management, Risk and Management, Health, Safety, and Environment.
PECB has earned an international reputation for integrity, value, and best practice by providing this assurance through the evaluation and certification of professionals with rigorous, internationally recognized competence requirements. PECB's mission is to provide its clients with comprehensive examination and certification services that inspire trust and benefit society as a whole. For more information, please visit www.pecb.com.
1 Education refers to training courses developed by PECB, and offered globally through its network of resellers.
About CDM InfoSec Awards
This is Cyber Defense Magazine's ninth year of honoring global InfoSec innovators. The submission requirements are for any startup, early stage, later stage or public companies in the INFORMATION SECURITY (INFOSEC) space who believe they have a unique and compelling value proposition for their products or services. Learn more at www.cyberdefenseawards.com
About the Judging
The judges are CISSP, FMDHS, CEH, as well as certified security professionals who voted based on their independent review of the companies' submitted materials, including but not limited to data sheets, white papers, product literature, and other market variables. CDM has a flexible philosophy to find the more innovative players with new and unique technologies, over the ones with the most customers or revenue. CDM is always asking "What's Next?," therefore looking for Next Generation InfoSec Solutions.
---