PECB Signs a Partnership Agreement with FILIKON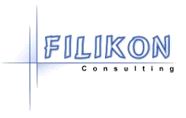 PECB is honored to announce that it has signed a new partnership agreement with FILIKON, to distribute PECB training courses in Croatia. This partnership will ensure that the respective companies will give their contribution based on their expertise in offering and organizing PECB ISO training courses.

"PECB has built a strong reputation in the international market for its expertise and ability to develop and deliver trainings on many ISO standards," said Eric Lachapelle, CEO of PECB.
"We believe our training courses perfectly complement FILIKON and this partnership will enable us to provide people in Croatia a cost-effective way to invest in their professional careers," added Lachapelle.

"Filikon is a consulting company with years of experience in the implementation of management systems, project management and whole range of educational programs in the field of standardization. We believe that the new cooperation with PECB will contribute higher level education services and expand scope of services in the field of education," said Ms. Marjeta Miholić Jeić, Director of FILIKON.

About PECB
PECB is a certification body for persons on a wide range of international standards, including ISO 9001, ISO 14001, ISO/IEC 20000, ISO/IEC 27001, ISO/IEC 27005, ISO 22301, ISO 26000, ISO 22000, OHSAS 18001, ISO 28000, and CLFE, etc.

Our mission is to provide our clients comprehensive examination and certification services for individuals. Certification represents the intersection of protection of the public, fairness to candidates, and often, various interests of the profession. Although these may appear to be competing interests, a well-designed certification program will be most effective in meeting these interests when its resources are deployed to enhance validity and reliability. The guidance that follows in our Quality Manual is intended to ensure that PECB develops, maintains and improves a high quality recognized certification program.

For further information regarding PECB principal objectives and activities, visit: http://www.pecb.com.

About FILIKON
The company Filikon has, thru 20 years of experience providing consulting services in the field of business process management, gained practical experience based on which we recognize the needs of our clients. We offer help companies of different sizes and industries in creating a better and more efficient organization, creating them confidence in their ability of process, ensuring the quality and reliability of their products / services and thus continuously improve business performance which results in increasing of profit. Our consultants are conducted over 1000 successfully certified projects, what put us on the leading position between consulting companies in the Republic of Croatia. For further information, please visit our website: www.filikon.hr.
---