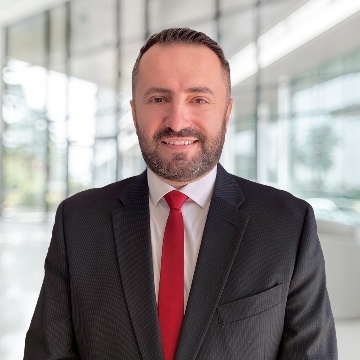 Faton Aliu
President
Faton has over 20 years of professional experience in quality and information security management, project management, information technology, consulting, training, and auditing. Having a system-oriented approach, he has proven to be an exceptional leader of PECB throughout the years.
At PECB, his focus is on establishing corporate goals and strategies and presiding over the entire workforce. He provides inspirational leadership and direction to all executives and ensures the continued development and management of a professional and efficient organization by helping establish an effective decision-making culture and processes that will enable PECB to achieve its short- and long-term goals and objectives.
Currently, he also serves on the Board of Directors of The International Personnel Certification Association (IPC). He is a Member of the Canadian committee/working groups for ISO/IEC 20000, ISO/IEC 38500, ISO/IEC 30105, and CEO of Wallencore Inc., an accredited software testing laboratory. Before PECB, Faton was CEO of DCE Group, a consulting firm specializing in ISO standards implementation. Before that, he worked as an Educational Technologies Director at the American University in Kosova (2003-2007).
Faton received his Master's Degree in Service Management from the Rochester Institute of Technology and an executive certificate in Cybersecurity from Harvard University. Currently, he is pursuing an Executive Doctorate in Business Administration. In addition, Faton withholds the following credentials: ISO/IEC 27001 Master, Quality Systems Manager, ISO 9001 Lead Auditor, ISO 20000 Implementer, ISO/IEC 27001 Lead Auditor, ISO/IEC 27001 Lead Implementer, and CE Marking counselor.