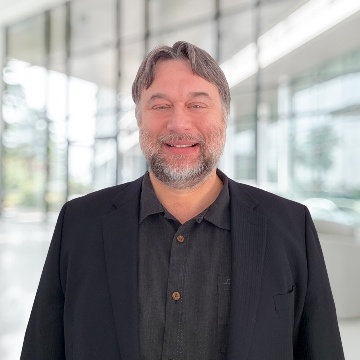 Eric Lachapelle
Chairman
Eric's main focus is to ensure that PECB consistently provides services of the utmost quality and all participants and applicants are treated with respect, fairness and courtesy. He is also particularly dedicated to ensuring that partners are provided with world-class material and support.
Eric has over 20 years of experience managing information security for organizations around the world. He has worked in North America, Latin America, Europe, Africa and Asia, auditing and training thousands of executives from Fortune 1000 companies. Before founding PECB, Eric was Senior Director for Sales and Distribution at Callio Technologies, an ISO 27001 solutions developer. Under Eric's leadership, Callio's distribution network increased tenfold, reaching all continents and helping position Callio as a world leader in ISO 27001 software tools. Before pursuing his career in the ISO industry, Eric was a Business Administration teacher for an international university with schools all over Asia.
He holds the following credentials: ISO 27001 Lead Auditor, Certified Information Systems Auditor (CISA), Certified Information Security Manager (CISM) and Certified Information Security Systems Professional (CISSP).