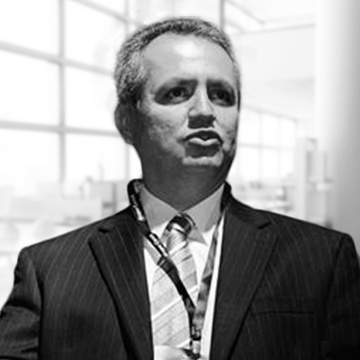 Jorge Garibay
Partner and Director at Pink Elephant Mexico


Information Security Committee

Jorge manages Information Security, Risk and Compliance for the Latin American region at Pink Elephant. He has a Computer Science Degree from the National Polytechnic Institute and holds an MBA from the IPADE Business School. Jorge is currently a PhD candidate in Information Technology Governance at Carlos III University in Madrid.

As a professional that has been involved in entrepreneurship for 32 years, Jorge has been the CIO of one of the largest data centers in Mexico (RedIT – currently KIO Networks), operating in San Diego and Latin America. He is a certified CISA, CRISC, CISSP and ISO/IEC 27001 LA, ISO 22301 LI, ISO/IEC 38500 Manager and ISO/IEC 27032 Lead Manager. Jorge has been an active member of the Governmental and Regulatory Agencies Board representing the Latin America Region as President at ISACA International, as well as a member of ISO/TC 292 and ISO/TC 27 representing Mexico.

Jorge is also a professor at Universidad Iberoamericana in Mexico involved in lecturing students enrolled in the Information Technology Governance Master´s Degree Program as well as Information Security. He has also authored the book "El gobierno de las TI en las empresas en México" published in 2017.