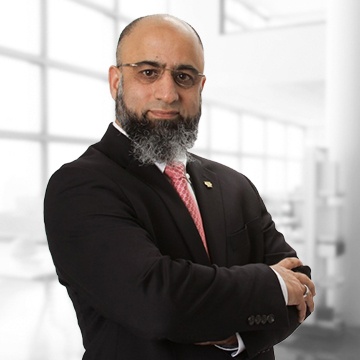 Muneer A. Baig
Founder & CEO of SYSUSA Inc.


Information Security Committee

Muneer Baig, founder & CEO of SYSUSA Inc., is an industry-recognized dynamic technology executive and visionary with over two decades of experience in developing, implementing and managing Information Technology and Information Security programs.

Mr. Baig, with an in-depth knowledge of technology and business operations, serves as a trusted and strategic advisor to senior leadership across industries focused on developing and implementing strategic Information Technology and Cybersecurity initiatives.

Prior to venturing into SYSUSA, Mr. Baig enjoyed his tenure at Microsoft where he played a key role as part of a team responsible for the development and execution of a global information security assessment program.

As part of the SYSUSA's leadership team, Mr. Baig advises on IT Strategy, Cybersecurity, Risk Management, Governance, and Regulatory Compliance. Mr. Baig and his team of experts enable the transformation of organizations into high performing, secure and resilient enterprises and create a cyber-threat aware workforce.

Mr. Baig currently serves as a member of:

American Public Transportation Association Cyber Security Working Group
Prince William County Schools Career and Technology Education Board
NORC Cyber Training & Education Roadmap Steering Committee
George Mason University SciTech Advisory Board of Directors
Commonwealth Cyber Initiative Northern Virginia Node

Mr. Baig's current industry certifications include CRISC, C|CICO, G2700, CPEng, CISM, COM, CISSP, ITIL, ISO 27001 LA/Trainer, ISO 28000 LA/Trainer, ISO 13485, ISO 17025 LA/Trainer, PECB Certified Management Systems Auditor, Cyber Security Audit Management, Certified Data Protection Officer.