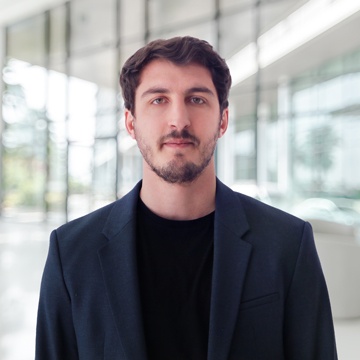 Enis Emini
Senior Training Development Supervisor
Enis serves as the Senior Training Development Supervisor for the Quality Management and Health, Safety, and Sustainability portfolios at PECB.
He coordinates and supervises the training development projects and activities included in his portfolios and is responsible for ensuring that the training materials are relevant, up to date, and based on industry's best practices. Enis supports and leads his team in the continuous effort of reaching the performance targets and goals, delivering high-quality work and coming up with creative ideas.
Enis joined PECB on March 2017, as an intern in the Training Development Department. Soon after, he was promoted to Course Development Manager and has since worked in the development and updating of dozens of courses. In addition to this, he has also written various articles and is a co-author of three white papers.
Enis is pursuing a Bachelor's degree in English Language and Literature at the University of Prishtina. He also holds different professional credentials in Quality Management.
---