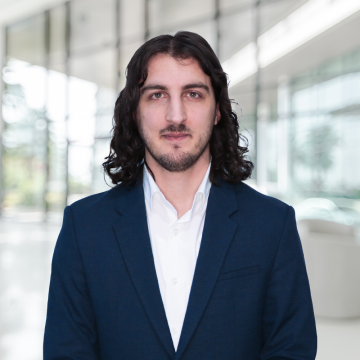 Enis Emini
Associate Director for Quality Assurance
Enis is the Associate Director for Quality Assurance. He is in charge of the team that ensures that the training courses and other educational products fulfill the relevant criteria and are published in accordance with publishing industry standards.
Enis began his journey with PECB in March 2017, in the Training and Product Development Division. He was promoted to Training Development Supervisor in 2019, where he played an instrumental role in developing and updating numerous training courses in GRC and Quality Management portfolios. During this time, he had the opportunity to advance his experience in instructional design and educational content development. In April 2022, he took the position of Senior R&D Team Leader. He was responsible for the initiation, management, and delivery of R&D projects and working with other departments to ensure the successful launch of new products and services.
Enis received a bachelor's degree in English Language and Literature at the University of Prishtina. Apart from this, he has attended programs on instructional design and completed courses on project management and quality management.
---