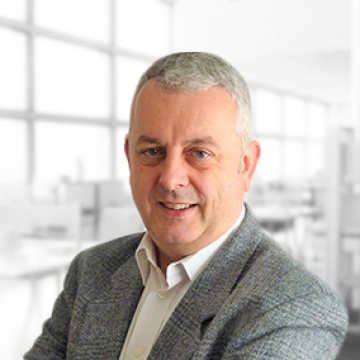 Richard Green
Fellow of the Chartered Quality Institute and Chartered Quality Professional


Former Head of IRCA Technical Services and Chair of the IRCA Advisory Group

Richard has previous leadership experience in various organizations, including the Chartered Quality Institute as an Interim Head of Membership Services, where he helped develop strategies and policies while overseeing operational and financial performance. Prior to this role, as Head of IRCA Technical Services, Richard was the technical lead for the organization using his professional skills to ensure client, stakeholder, and market demands were met by developing, investigating, maintaining, and improving technical products as well as relationships with key IRCA clients. He was also chair of the IRCA Advisory Group and dealt with the development and maintenance of IRCA Training Organization approval criteria, course criteria, and examinations. Today, Richard works closely with the CQI, providing specialist technical assistance and Chairing the prestigious CQI Standards Panel comprised of standards subject-matter experts.

Before joining CQI/IRCA, Richard held the role of the ICT Manager at Curo, where he dealt with strategic and operational ICT management across Somer group member organizations. His time was spent mainly with the preparation of business cases, feasibility studies, enterprise disaster recovery, and business continuity planning. Earlier on in his career, Richard held the positions of Corporate Contracts Manager and Systems Manager (IT/QA) for Bath & North East Somerset Council.