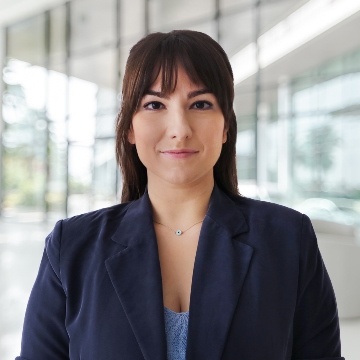 Jetë Spahiu Hoxha
Product Development Director
Jetë is currently the Product Development Director at PECB. She is in charge of overseeing the operations of all of PECB's ePlatforms, including eLearning, eBooks, and Microlearning so as to offer a learning environment that transcends spatial and temporal restrictions for our client base.
Jetë joined PECB in early 2017 as a Quality Assurance Manager. Over time, she has skillfully demonstrated her competence in ensuring that top-tier material in various fields is delivered. She founded the eLearning Department and has lead that team towards accomplishing individual and common goals ever since. Jetë has also taken on the eBooks Department and is now building the foundation of yet another department: Microlearning.
She is awarded a bachelor's degree in Economics and Management from the Rochester Institute of Technology and holds a Master's degree in Banking and Finance from the University of Sheffield. Jetë's list of credentials is lengthy: she is Six Sigma Yellow Belt certified and holds professional credentials in quality management, information security management, and information privacy management.
---