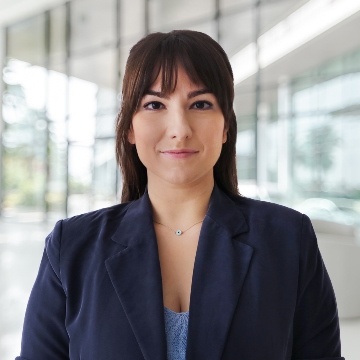 Jetë Spahiu
E-learning and Quality Assurance Associate Director
Jetë is currently the E-learning and Quality Assurance Associate Director of PECB. She is in charge of overseeing the operations of the Quality Assurance Department and building the new e-learning platform.
Jetë joined PECB in early 2017 as a Quality Assurance Manager and over time, she has skillfully demonstrated her competence in ensuring that top-tier material in various fields is delivered. Apart from leading the quality assurance team towards accomplishing individual and common goals, Jetë is also working on designing and developing e-learning training courses so as to offer a learning environment that transcends spatial and temporal restrictions for our client base.
She is awarded a bachelor's degree in Economics and Management from the Rochester Institute of Technology and holds a Master's degree in Banking and Finance from the University of Sheffield. Jetë's list of credentials is lengthy: she is Six Sigma Yellow Belt certified and holds professional credentials in quality management, information security management, and information privacy management.
---